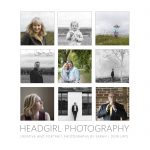 Headgirl Photography
Based in Wiltshire, I specialise in creative portrait and environmental photography for businesses, families and children, working on location and using natural light to create beautiful, relaxed, authentic images to treasure.
As you will see from my Portfolio galleries, it's a way of working that's especially suited to personal and corporate portraiture, as well as the kind of family occasions and business events that go beyond the snapshot - when you need professional edge and skill to capture the real story, with people full of personality and just as you want to remember them for years to come.
Please contact me for a free and informal conversation.
← Go Back